I did something today that no father should have to do with his kids.

Think a minute.

It's worse than what you are thinking.

Yeah. Back-to-school shoe shopping.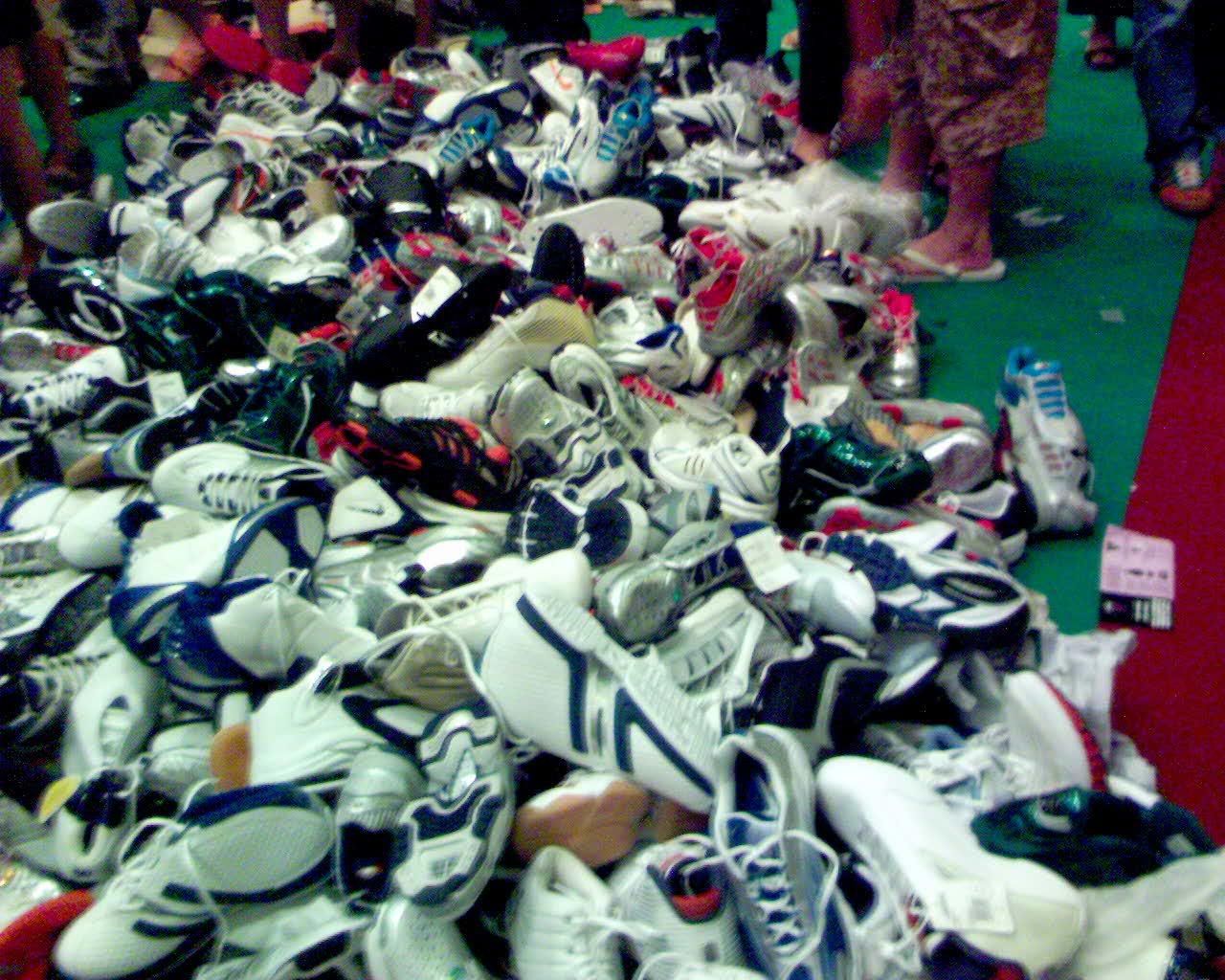 Brings chills right?

I have a 15-year old daughter, a 13 year old son and a 9 year old daughter. Pretty formidible task, I'd say.

We first tried our luck at a place called "Famous Footwear." See, to me that name means you're likely to find name-brand shoes right? In reality, that place carries one size in every style. Thousands of shoe boxes on the shelves, and only one size to choose from, at least where the girls' shoes were concerned. It's not like they're sold out, they have very few empty spaces on the shelves. It's ridiculous to see 20 pair of size 3 shoes in one style, unless your school allows kids to wear silver shoes, that is. Those you can find in any size.

My son managed pretty well. He's not too particular in his choices...luckily I did check his selections and found 1 size 10 shoe in the box with a 10 1/2.

For me, it solved the mystery of where all the crack-heads disappeared to: they're all merchandise managers at "Famous Footwear."

Kohl's made it easy. Every shoe in the department was loose on the floor. A good chance to play Treasure Hunt. Find an actual pair of shoes.We found "High School Musical" brand sneakers for the 9 year old.

PayLess was more like "Buy Less" in my case. Walked out of there practically empty handed. I mean, there's a Lippy in the store just looking to fork over cash, and they didn't want any of it from me!

The 15 year old found a pair of black flats at a store called Mandee's. And then a woman I quickly grew to love informed said 15-year-old that the "Converse" Chuck Taylor's were up front. What an eye-opener that was though. When I was 15, those suckas were $9.99 a pop. Now they're $49.99. Incredible what a desperate man will put up with in order to just go home.

Forgot to get myself a pair though.

Oh, and Blogger still thinks I'm a Bot.