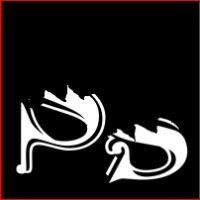 A lot going on today. I got this notice from the DMV that my car insurance lapsed, and that I'd better get my ass to the DMV and prove that I had insurance, or they'd do awful things, and the Death Penalty might apply. So, I did what any person would do. I called my children to tell them goodbye, and that I loved them. I got my First Aid Kit, strapped on the body armor and riot helmet, and headed out.

BUT!

I wound up in a Motor Vehicle office in Eatontown NJ. I highly recommend the place. They were nice to me, there was handicapped parking within a mile of the building, and I was there less than an hour. I actually got to smile once or twice. These people were terrifically nice. I hate to take a chance by identifying the location because I'm sure if the State folks read this, they'll get right over there to straighten those folks out. And, get this: I straightened out the insurance mess by presenting my insurance card and license, and when she was done, the Lady there suggested that I get over to the License window and renew my license. There was NO one on line, and she said that I could renew now, even though I wasn't due till Novemeber. All that, in less than an hour. My car was still in the lot when I went out, so how cool was all this?

My good mood led me to stop and treat myself to my Evil Meal of The Week. I hit a Diner I used to frequent years ago, and decided on a Bacon Cheeseburger Deluxe to go. When I got home, it appeared that the "Bacon" of the "bacon cheeseburger" had actually gone through the grill on stilts, but raw bacon wasn't going to spoil this day. Thank God for garbage cans.

This evening I am requested to attend the PTA meeting at my daughter's new high school. That's part of the deal she and I have: she puts the effort and enthusiasm into her schooling, I'll be an extremely involved Dad on the PTA. She's doing it, so I'm doing it. Only catch is, the drive to and from the school is just under 60 miles round-trip. All together now: "DUMB!"

Hey, we do what we have to. This good mood may carry over for weeks, who knows!