Hi there, Lurkers. Time to say "hello, Stupid!"

Of all the things you could say about me, "shy" is definitely not on the list. And I am not shy about liking interaction on a Blog, that's for sure.

I have been getting emails telling me that people can't comment on this Blog, and I'm not sure why. I like comments, and I won't lie. Hey, it's half the fun, so...

If you come here and read, why not give commenting a shot? I'd love to hear from you. If you like what I say, agree or disagree, hate what I say, please let me know. I'm not 100% sure why this Blog isn't taking comments. I'll just offer some quick tips here if you're having a problem.

Down at the bottom of every entry, you should see this: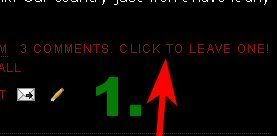 Click on that.

Then you should see this:

1. Enter whatever comment you'd like, then 2.if you don't have a Blogger account, you can still comment without passing any information along to anyone.You just click the "ANONYMOUS" button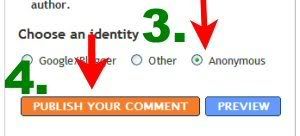 3.After you check the Anonymous button the screen will look a little different...that's fine. It'll work.

4. Then just click the "PUBLISH" button, and your comment will be added.

I'd really love to hear from you on here. I like what other people have to say, and it's not only to say you agree, or like what I put here. If you don't like the blog, or disagree, I don't mind hearing that, too.

And if you're just a "lurker", it's always nice to hear from someone, so, Lurkers, today is the day!

Hope this helps. It gets lonely in here sometimes.