Look what I did. All I had to do was take the umbrella out of the table, carry it to the garage, come back with the cover and put it on the table.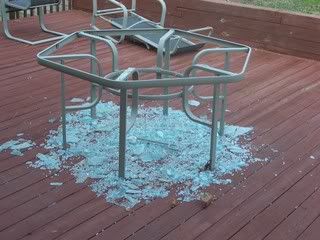 I was thinking maybe I could make this a cool story, like how I'm a rogue spy and came under fire out in back. But no, you all know better. I dumbed. Ungood.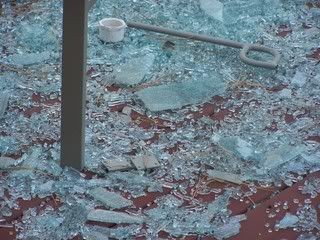 But at least I managed to cover the BBQ without blowing it up.

Yet.