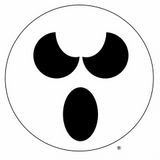 This is a great time for people who might not otherwise be able to break into the music business. Talent is so mediocre now that if you can remotely carry a tune and follow rhythm, the computer wizards in the music studios can make you a star.
That's one thought that comes to mind when I look at the accomplishments of my generation and those after. We're leaving some legacy, huh?
My age group in particular did a great job of destroying a lot of Americana.
Look what's happened to Baseball. Juiced-up losers breaking all kinds of records. Records that were astounding feats of athleticism eclipsed by incredible chemical performances.
Think back to the days of celebrity idol-worship. It was fun for some, fantasy for others, but people in this country at one time loved their Hollywood celebrities, and the Stars were like royalty when greeting the adoring throngs. Nowadays, "Celebrity News" means "who's in rehab", "who got a DUI", "who's the latest celeb to add the hot accessory, a baby, to their wardrobe".
Think about Wilt Chamberlain, Larry Bird, Magic Johnson...When was the last time you watched an NBA game on TV? Occasionally, Basketball does make the news, but usually only when there's a major brawl on a court somewhere.
And speaking of courts, how many NFL players wind up on the wrong end of the law?
Bring up names such as Jack Dempsey, Joe Louis, Muhammad Ali; holders of one of the greatest sports titles in the world. Now quick: who is the Heavyweight Champion of the World?
Or, remember when "family time" meant wholesome programming that people could watch with their kids?
Yeah, things aren't like they used to be, huh?
But let's take an honest look at things a minute.
Remember that money talks. Loud and clear. So much of what goes on in this country is simply someone supplying a product to meet a demand. Cashola, baby.
Christmas starts sometime in July now. Everyone complains that Christmas is so commercial, but think about that footage you've seen of the maniacs trampling each other at 5 AM like psychotic wildebeest, to get into the store for that $99 laptop computer. Would these stores be practicing this kind of business if people weren't there to fork over the cash? Christmas can only be commercialized if people show up to shop.
Would a nest like TMZ have a TV show as well as a web site if people weren't there clicking and tuning in? What about Perez Hilton? Would he be anything other than the freak at the company Christmas party if he didn't have thousands of daily readers? Someone is buying this garbage, folks. They're not counterfeiting all the money they have.
You think for a minute if people stopped coming to NBA arenas altogether, we'd have the likes of who we do running up and down the courts?
You can't get an autograph from an athlete today without forking over a few bucks. What makes them think there's a market for that? Couldn't be the hundreds of people lining up, cash in hand, at "signings" now, could it?
When was the last time you got excited about a movie release. I mean really excited. And if you did, was the picture up to the hype?
And let's think about how everyone and his brother is "going Green". We have idiots running around with $1000 cloth shopping bags, but how many of us have permanently parked the car and jumped on a bicycle? Everybody is too busy telling everyone else what to do to actually do anything themselves.
Let's face it: things are crappy at best. And I know a few people would read this and say, "Oh, not me baby, I don't contribute to that!" And I know that if you ask people, no one eats frozen or canned vegetables, or sauce out of the jar...no less pasta from a box!
To which I would happily say, "Bull-shyte". These companies don't make millions selling nothing, now, do they?
We have to be honest. We're all part of the problem. All this garbage floating around there is being supported by great American Dollars. Walmart and Mattel can keep on marketing inferior goods (in some cases dangerous goods) and when the doors open tomorrow, we'll be there, wallets in hand, ready to take the next shipment off their hands. So let's stop kidding ourselves. Half the problems we have would go bye-bye if we spent our money elsewhere, believe it. But, American companies can sell inferior products, ship jobs overseas, and we'll just take it. And they'll keep doing it. We can carry on about "Global Warming" all we want. And we can change lightbulbs, and recycle hemp to make pants till we're blue in the face. The future of our planet is in the hands of Big Business, and the only way that Big stays "big" is by raking in the cash. And guess where those bankrolls are?
But, that's the nice thing about this time of the year. New Year, new opportunities to make things right. We can always change things in this country, if we just realized where the real power lies. That's all it would take. Writing letters, posting Blogs, holding protests, well they all sound good. But they don't do anything, really. The very first step toward change comes the first time that someone refuses to buy a product they don't approve of. Choose the products of a company who doesn't want your kids to be exposed to lead. Shop at stores that pay fair wages, and stock their shelves with American-made products. Refuse to allow the Chinese manufacturers to ship their poisoned garbage here. Insist on American-made by refusing to by foreign-made. It's right there on the label, folks...Country of Origin.
Trends start slowly. We didn't wind up in this position overnight, and we won't fix it overnight. But everytime you spend according to your conscience, you can make a statement. Nothing will get the attention of Big Business more quickly than falling sales.
It's time to stop pointing fingers. We all made this bed, we can all pitch in and carry it out to the trash.
That's the beauty of second-chances. Maybe 2008 can be a second chance. We can change what we say we hate, or find out and accept that we really don't. Good luck to us!