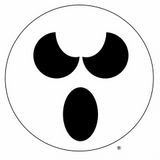 My friend Jackie wrote: I tried to put this comment on your blog, but they changed the format, and I couldn't. Not without joining Google/Blogger. What's up with that? They used to let you leave a comment without doing that. Hmm...

I don't know why these companies never get to the point where they say, "OK, good product, it works, let's leave it alone now!" But it seems as though that's never going to happen.

Anyone who writes a Blog/Journal, and has comment links, likes comments. It's half the fun to read what people think about what you wrote. I like 'em, and I know a lot of people who enjoy that part of it.

Seems everytime I turn around, something's changed. I keep coming back to find those "WORD VERIFICATIONS" back on my comments section, even though I took them out. And my blog is designed to invite anyone and everyone to comment, and they don't need any accounts etc., to do so.

Anyway, if you're interested in gettin' involved here, and can't get it to work, I'll try and help. This step-by-step is the best offering I can make. Note, these instructions work with my blog setup. Some other blogs might have a variation on the theme

So when you get to the end of an entry or posting, you'll see one of two ways to comment:

Or

Once you click that, you should be brought to a page like this one:

You can start by entering the comment you want to make here:

Then you can just scroll down

Where you'll see these options:

Pick the way you want to go:


Or

And then all you have to do is click the publish button

That should do it.

Love to hear from you soon!